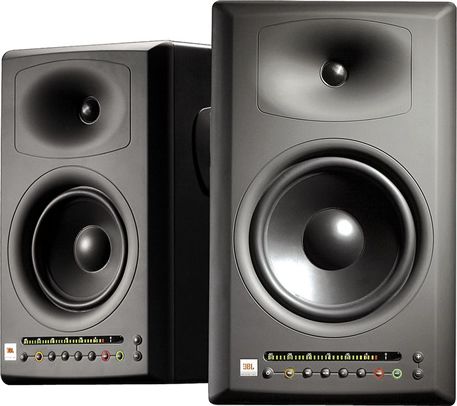 ---
Introduction:
436H Low Frequency Transducer
The 6.25″ woofer utilizes a powerful, shielded neodymium magnet of light
weight which can be used in close proximity to CRT-type monitors with no
interference. The transducer utilizes a copper-clad polepiece that improves high
frequency output by reducing voice coil inductance. A copper ribbon voice coil
ensures high sensitivity, and a flux shorting ring stabilizes the magnetic field in
the gap, reducing distortion. Heat sinking has been placed close to the magnetic gap in order to draw out heat as efficiently as possible. The cone is polymer
coated for uniformity of response over the woofer's passband.
431G High Frequency Transducer
The high frequency transducer has a treated silk diaphragm that produces
uniform and smooth sound. Its flat ribbon aluminum voice coil ensures low
moving mass and enables the transducer to achieve response out to 22 kHz. A
light weight neodymium magnet structure with integral heat sinking, along with
Ferrofluid in the magnetic gap, enable the transducer to produce high peak output levels with minimal power compression. The magnet structure is integrally
shielded, enabling the system to be used in proximity to CRT-type monitors
with no interference.
Bi-amplified Power System
The LSR4326P incorporates two high power amplifiers that provide 150 Watts
of power to the low frequency transducer and 70 Watts of power to the high
frequency transducer. A precision digital dividing network having high-order
Linkwitz-Riley slope characteristics for smooth transition between transducers,
results in exceptional imaging and lack of time smear. The circuitry also yields a
tonal-artifact-free noise floor.
Network and Digital Features
The LSR4300 Series utilizes the Harman HiQnet™ network protocol that
allows centralized control of a multi-channel system from a from any speaker's
front panel, wireless remote control, or computer via a standard USB connection and LSR4300 Control Center Software. The network is configured using
supplied CAT5 cable and by setting a DIP switch on each speaker. Harman
HiQnet also enables synchronized RMC calibration of all speakers on the network.
---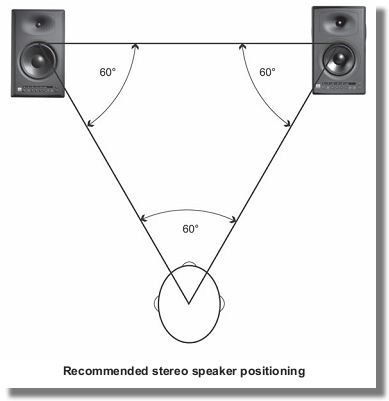 Key Features:
Advanced LSR Linear Spatial
Reference Design provides neutral
off-axis response for greater clarity at
the mix position
Automated RMC™ Room Mode
Correction system with calibration
microphone measures and
automatically compensates for low
frequency standing waves and
boundary conditions.
Harman HiQnet™ Network Protocol
enables system-wide control of level,
EQ, input selection, solo and more
Wireless remote control and LSR4300
Control Center Software enable
control from the listening position.
AES/EBU, S/PDIF digital inputs
Balanced analog input with selectable +4dBu / -10 dBV sensitivity.
Bi-amplified design eliminates the need for external amplification.
Front panel output meter with
variable brightness displays signal
level.
Custom designed, self-shielded
transducers with neodymium motor
structures for exceptional transient
response and superb powerhandling.
Integrated mounting points allow
wall mounting for greater placement
options
Built-in handles facilitate optimumpositioning.
Low and High Frequency
Equalization with factory presets
allows tailoring of response to
preference, or acoustic conditions
in the room.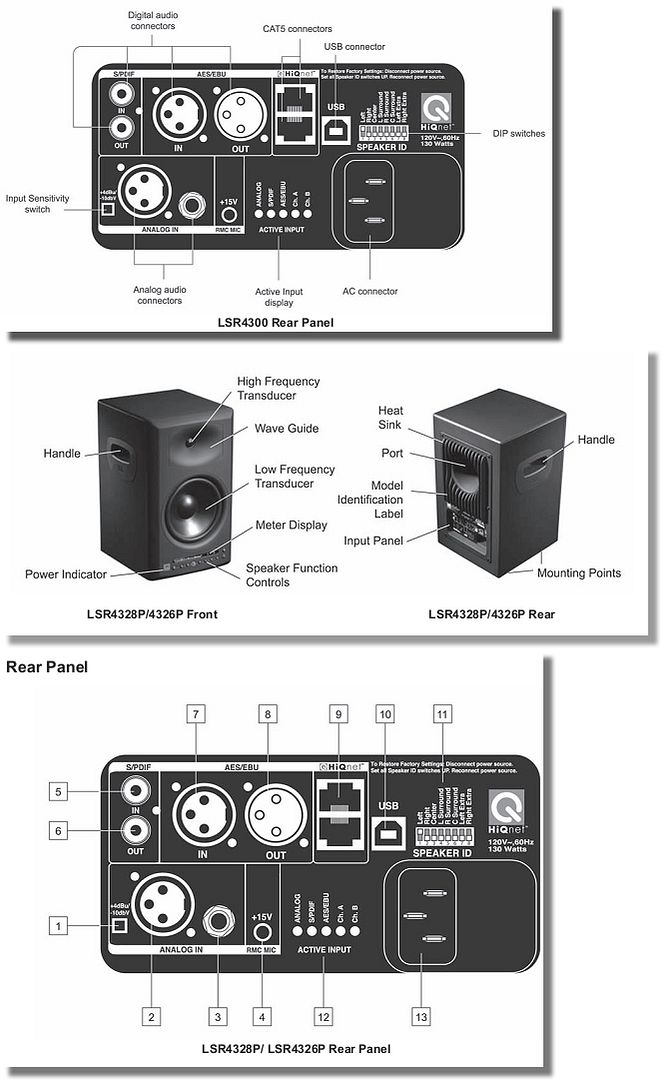 ---
本購買包括:
JBL LSR4326P (1對), 香港行貨
Network cable 2條
---
試音:為確保產品質素,試喇叭只限付款後。
本公司並沒有 Demo 機試聲